Foundations for Transformation
We're creating and curating important resources for you to learn more about Private LTE. You'll find pieces ranging from introductory information to insights on the spectrum, and everything in between.
Sort the information below with the buttons to discover.
All
Blog
Cybersecurity
Grid Modernization
Private LTE
Rural Broadband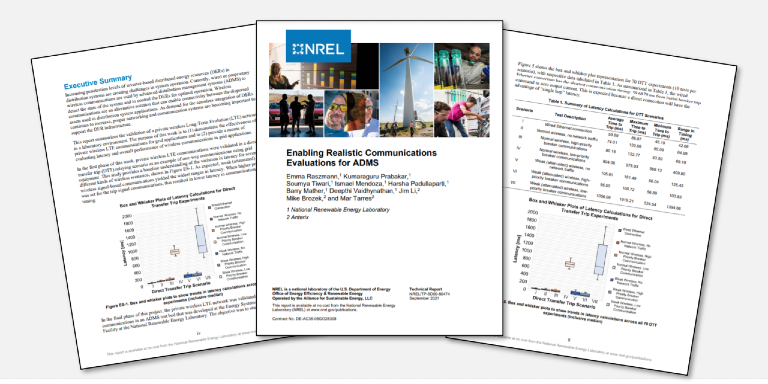 November 10, 2021
The National Renewable Energy Laboratory (NREL) has successfully completed Phases I and II of its high impact project validating the performance of an Anterix 900 MHz private LTE network for critical grid communications. Findings from both phases are included in a technical report, and the research was informed by an Industry Advisory Board comprised of six leading utilities that provide service across 18 states, as well as former DOE Chief Technology Officer, Pete Tseronis. The six utility members of the IAB include: Consumers Energy, Duke Energy, Evergy, Eversource Energy, Holy Cross Energy and Xcel Energy.