Foundations for Transformation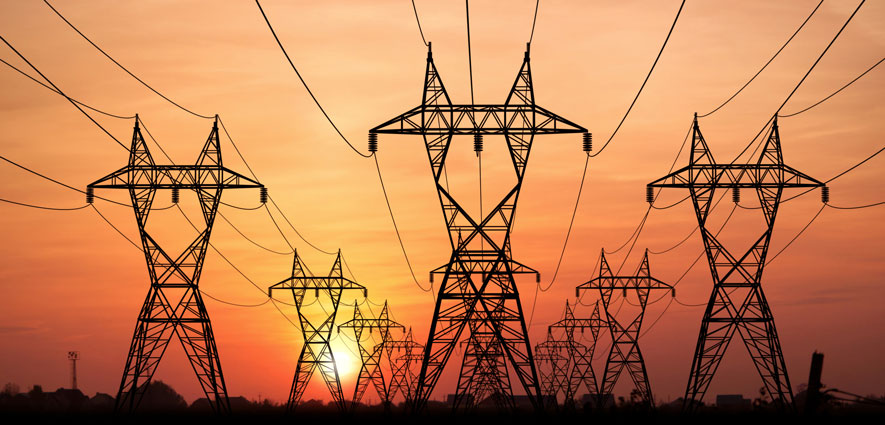 Why Are Utilities Embracing Private LTE Networks? A Q&A with Mike Brozek of Anterix
Recently I participated in a webinar, Harness the Power of Private LTE Networks for Utilities. It examined why utilities are increasingly considering building their own private Long-Term Evolution (LTE) networks. Specifically, we explored how these networks enable utilities to reduce costs while improving connectivity with both their grid assets and their workforce.
Joining me for the webinar was Mike Brozek, Senior Vice-President of Technology and Engineering at Anterix, which helps utilities and other critical infrastructure enterprises modernize their operations with private broadband connectivity. A 30-year veteran of the utility industry, Mike develops private LTE solutions that provide Anterix's customers with enhanced functionality, reliability, security and scalability.
Recently I sat down with Mike to discuss why utilities are exploring the use of private LTE networks, along with other questions related to how utilities can best use private LTE and other IoT technologies to accelerate their digital transformation.
Q: What is driving the growing utility interest in private LTE networks?
Anterix's Mike Brozek: As I speak to utilities around the country, I hear the same thing – they urgently need secure, flexible, reliable, broadband wireless connectivity if they hope to fully realize the potential of their grid modernization and digital transformation initiatives.
Many of these initiatives involve deploying new applications that enable the utility to collect and use data from a wide variety of grid assets, including smart meters, gas sensors, voltage regulators, distributed energy resources (DERs), and drones. Other initiatives involve the rollout of new or enhanced workforce management, safety, or other applications that connect to vehicles and field workers. In both cases, utilities are depending on these initiatives to help them to realize important organizational objectives, including lower operating costs, improved grid safety and reliability, better customer engagement, and more renewable energy generation. However, for these initiatives to succeed, connectivity is essential as well as cyber security. As the grid becomes automated, the attack surface increases because there are more devices, applications, and support staff with full access to these new systems. Some forward-thinking utilities are realizing the cyber security benefits of a private LTE network. LTE, the global standard, is very secure on its own. A private LTE network allows utilities to install additional cyber protection systems such as identity and access controls, heuristic monitoring systems and others. They can completely isolate this communications control network from the Internet, often called "air gap", if they choose to do so. When you own the network, you make those decisions. When you subscribe to someone else's network, they make those decisions.
Q: What are some examples of digital initiatives that utilities are implementing that benefit from the connectivity capabilities offered by private LTE?
A: Digital transformation initiatives designed to improve customer engagement are one example. Utilities are launching these initiatives because their customers want detailed, real-time information from utilities on their power use, so they can use this information to reduce their energy bills. These customers are also interested in utility demand response programs that compensate them for voluntarily cutting back on their energy use during times of peak energy, when a utility's costs for acquiring additional power can skyrocket.
A secure, reliable and resilient wireless communication network is required for utilities to deliver these new services to their customers. They need to be able to connect to their customers' smart meters, Nest Thermostats, air conditioners, hot water heaters and, in the case of commercial customers, industrial equipment. Without a secure wireless network that can affordably provide utilities with reliable connectivity to a wide variety of devices, rolling out services such as these is hard, if not impossible.
Similarly, utilities need wireless connectivity for new "self-healing" grid applications that gather data from grid assets, for workforce management applications that improve worker productivity and safety, and for other applications that use cloud, and IoT to accelerate their journey towards a more resilient, sustainable and future-proof grid. Put simply, the communications network must be up and running when the lights are out. And when these utilities look at private LTE, they quickly discover that it provides them with the secure, flexible, and reliable connectivity these applications require.
Q: Can you tell me more about that? What advantages do private LTE networks offer utilities compared to wireless mesh networks, public LTE networks and other wireless connectivity options?
A: There are a lot of advantages to private LTE networks, but three that really stand out for utilities. First, a Private LTE network is future proof because LTE is a global standard that will continue to evolve to 5G and beyond. Second, a private LTE network gives the ability to have coverage where they need it, the resiliency needed to keep the network up when the lights are out, and the cyber security controls necessary to protect the network. And third, private LTE networks provide utilities with an economical solution that enables them to consolidate most or all of their applications on a single network. One network to build, secure and operate offers lower total cost of ownership versus multiple single use networks. Let's dig into each of these a little deeper.
Utilities see the fact that LTE is based on a 3GPP standard (unlike proprietary networks) as an important advantage because this helps ensure that the security built into the network is more robust. Unlike proprietary networks, this security has been reviewed and tested by hundreds of network operators around the world, as well as the global standards body.
In addition, since private LTE uses the same technology used by mobile operators around the world, utilities have a vast ecosystem of technology solutions to choose from for their application. They don't have to fear that a key connectivity technology they need for their application will not be available because the only company with this technology goes out of business, or that it will be extremely expensive because there is only one provider.
3GPP is also the body behind the 5G standard, and they designed 5G to provide customers with smooth migration from 4G LTE. So if and when it makes sense for utilities to migrate their private LTE network to 5G in the future, they can do so knowing that there is a global standards body and a large ecosystem of technology and service providers ready to make this migration from 4G LTE to 5G as quick and easy as possible.
The second major reason why utilities like private LTE is that it provides them with a lot of control over their network. They can build out the network to ensure that it delivers them coverage to all the areas they need – they don't have to depend on a mobile network operator determining whether it is profitable for them to provide coverage to a specific geographic region. They can decide when and how to perform maintenance or upgrade the network, rather than depending on a mobile network operator or other third party to do this when they think it makes sense. At the same time, they can complement LTE's already strong security with their own security technologies, while at the same time isolating their network from other networks. For example, they can require each device connecting to their network to go through a stringent connection routine and restrict various types of traffic on the network. When it comes to cyber-security, it is hard to find a better choice than private LTE.
On top of these advantages, private LTE allows utilities to consolidate most or all other applications on a single network, thanks to its ability to provide the high bandwidth, low latency and other performance capabilities needed for certain utility applications. Private LTE's flexibility enables utilities to move from managing a dozen or more legacy wireless networks to a handful or less, and still have the coverage and performance they need for all these applications. Rather than spending money on networks they don't need, utilities can invest these funds on their digital transformation initiatives.
Q: How do you see Sierra Wireless helping your customers maximize the benefits of their private LTE network investments?
A: Well, first Sierra Wireless comes to the table with extensive utility market expertise, with four out of five of the top 20 power utilities in the U.S. using Sierra Wireless solutions to connect to their critical infrastructure, vehicle fleets and work forces. On top of knowing the utility and wireless industries inside and out, they have a very broad portfolio of innovative LTE solutions – from rugged routers and gateways for Vehicle Area Networks (VANs) and grid infrastructure, to a variety of modules that can be embedded into smart meters, battery-based energy storage systems, and they also have robust network management solutions that allow utilities to remotely monitor, configure and control the gateways, routers, third-party devices and applications that are deployed in vehicles, grid infrastructure and other energy assets. You bring it all together, and there are not many companies as well positioned as Sierra Wireless to help a utility implement a connectivity strategy that enables them to accelerate their digital initiatives.
Q: DistribuTECH, one of the utility industry's largest conferences on electricity transmission and distribution is just around the corner. Outside of private LTE, what new technologies are you most excited to see demonstrated or to learn more about at the conference?
A: I am really excited to see what innovative new IoT-enabled grid assets will be introduced at the show. Every year, I am amazed to see how various companies are making every grid asset you can think of – smart meters, fault line indicators, pole sensors, distributed energy controls – more intelligent, smaller, and less expensive. I can't say that my interest is just related to professional curiosity though. Every improvement that companies make to these assets also increases the ROI that utilities can realize from investing in a private LTE network.
I am also looking forward to seeing the latest cyber-security technologies on display. Protecting the grid from malicious actors is at or near the top of every utility's priority list, and I have been impressed with how the industry is using new technologies to move from a defensive crouch to a more aggressive posture when it comes to cyber-security. In the past, I have seen AI solutions that can detect anomalous behavior, and I've also seen, advanced deception technologies that can trick attackers into thinking their attack has succeeded, when it has actually been foiled. What do the cyber-security companies have up their sleeves that will have DistribuTECH attendees buzzing (and cyber-criminals fuming) this year?
Source: Sierra Wireless
Anterix is architecting a new foundation that enables the modernization of critical infrastructure for energy, transportation, logistics and others. Help us spread the word.
Stay on top of Anterix news and the events that shape our industry.