FCC enables broadband deployment in 900 MHz band
Thanks to the FCC, broadband deployment has now been enabled in 900 MHz band. The critical infrastructure industry has been empowered to take an evolutionary step towards enabling the fortification and modernization of the grid through secure and resilient private wireless broadband communications.
Learn more about 900 MHz broadband initiatives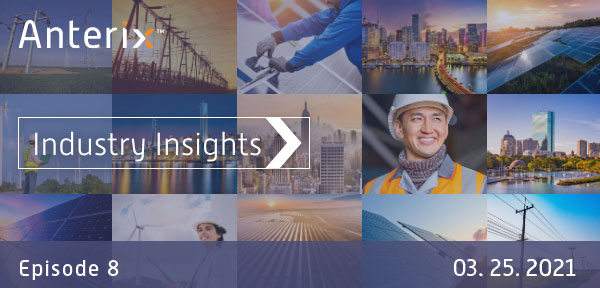 03/25/2021
1-Hour Live Roundtable
Host: Pete Tseronis, Dots & Bridges
Guests:
Alia Amireh, Senior Engineer of OT Connectivity at Xcel Energy
Kathy Nelson, Principal at West Monroe Partners
Liana Ault, Energy CTO Innovation Lead at Nokia Energy Global Practice
Martha Symko-Davies, Laboratory Program Manager-Energy Systems Integration Facility at NREL
What the industry is saying
A unique opportunity to strengthen our national electric grid
With private 900 MHz wireless broadband available, electric utilities have the unique opportunity to unite and take advantage of the many benefits it offers. Anterix provides the spectrum and the expertise necessary to develop the solutions that will accelerate the deployment and value realization of private LTE.
Learn more about the FCC ruling and what it means to your business.