Strategic Broadband Spectrum Approach for Utilities
Spectrum is at the core of every utility communications plan for grid modernization. A wireless network is fundamental to address data requirements for endpoints spread geographically and to satisfy specific use cases. The same way sensors and devices are carefully designed and selected as the most appropriate solutions, so too can wireless spectrum be chosen on its characteristics.
In some of the most challenging circumstances, complementary spectrum bands can be layered to help achieve optimal network performance and improve the overall total cost of ownership (TCO). This may include optimizing the total cost to utilities by taking advantage of the coverage and range capability of foundational 900MHz, leading to fewer cell sites, and combining the powerful attributes of capacity found in mid band CBRS. By using different spectrum in a multi-band approach based on their strongest characteristics, we're able to accomplish much more in the modernization of the grid.
Anterix can provide guidance on comprehensive solutions for these complex challenges.
Maximize Communications Impact With Industry Leading Expertise
Deep expertise in wireless telecommunications with a focus on the fundamental element of spectrum, combined with broad utility sector experience, gives Anterix a unique perspective to achieve your utility goals. In fact, the same way that all spectrum isn't created equal, inconsistent advice that serves as the foundation of your network planning can prove to be a real risk.
For instance, even accessing spectrum that serves a very specific purpose like CBRS requires planning and a discerning eye. As shared spectrum, CBRS requires ongoing, real-time analysis of other activity in the wireless band. Misidentifying this activity can pose a threat.
True expertise goes beyond just technical know-how to include the critical ability to align industry leading teams and offerings. You need a partner who understands your unique needs and brings a sector defining perspective. One who sees your success as their own success.
Complementary 900 MHz and CBRS Spectrum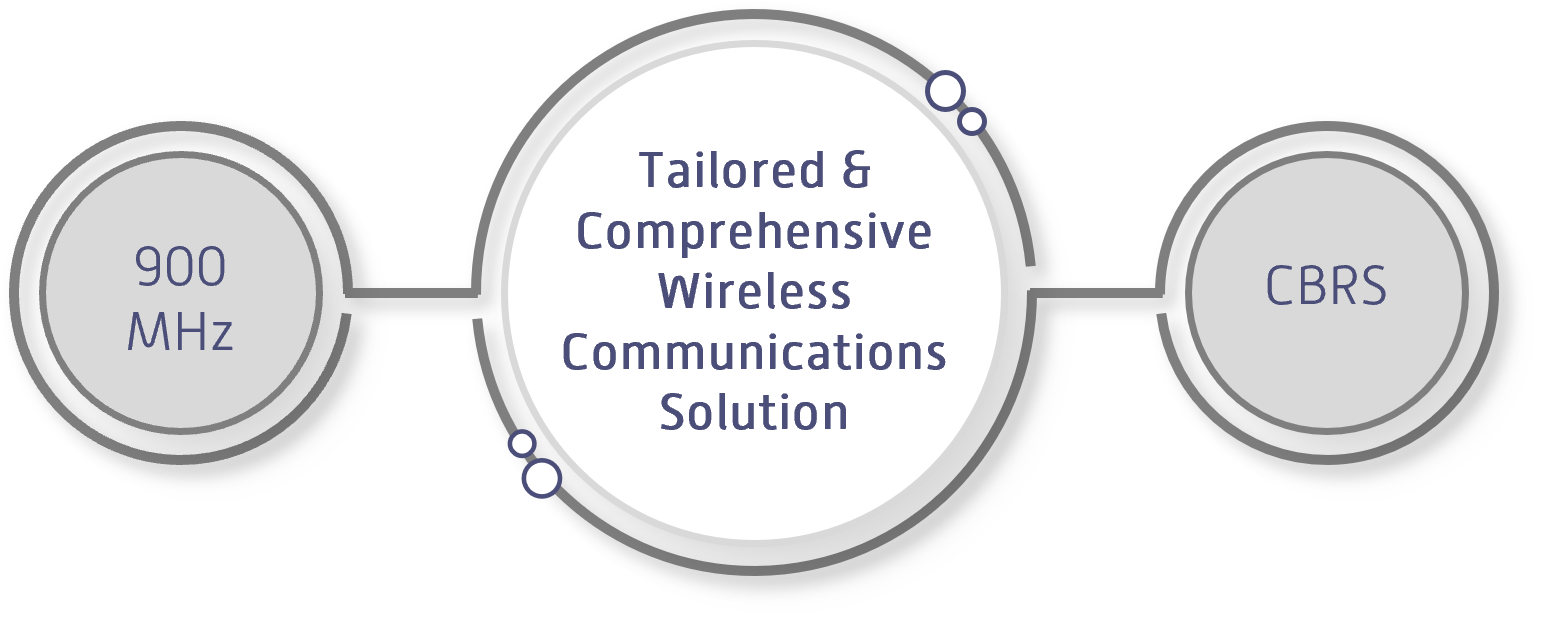 A Tailored Approach to Maximize Spectrum Use
For some utility use cases, and in some defined geographic areas, leveraging multiple spectrum bands like 900 MHz and CBRS can provide an optimal solution, both from an outcome and a TCO perspective. For example, CBRS coverage in the area immediately surrounding a substation can free devices from the confines and expense of wired restrictions. Higher bandwidth use cases are enabled and optimized. At the same time, 900MHz provides a broad territory wide and economical coverage solution, so devices outside this modest range can benefit from secure private wireless.
Incorporating complementary overlay coverage with spectrum such as Anterix's 900 MHz and CBRS allows your communications network to propel your grid modernization efforts forward.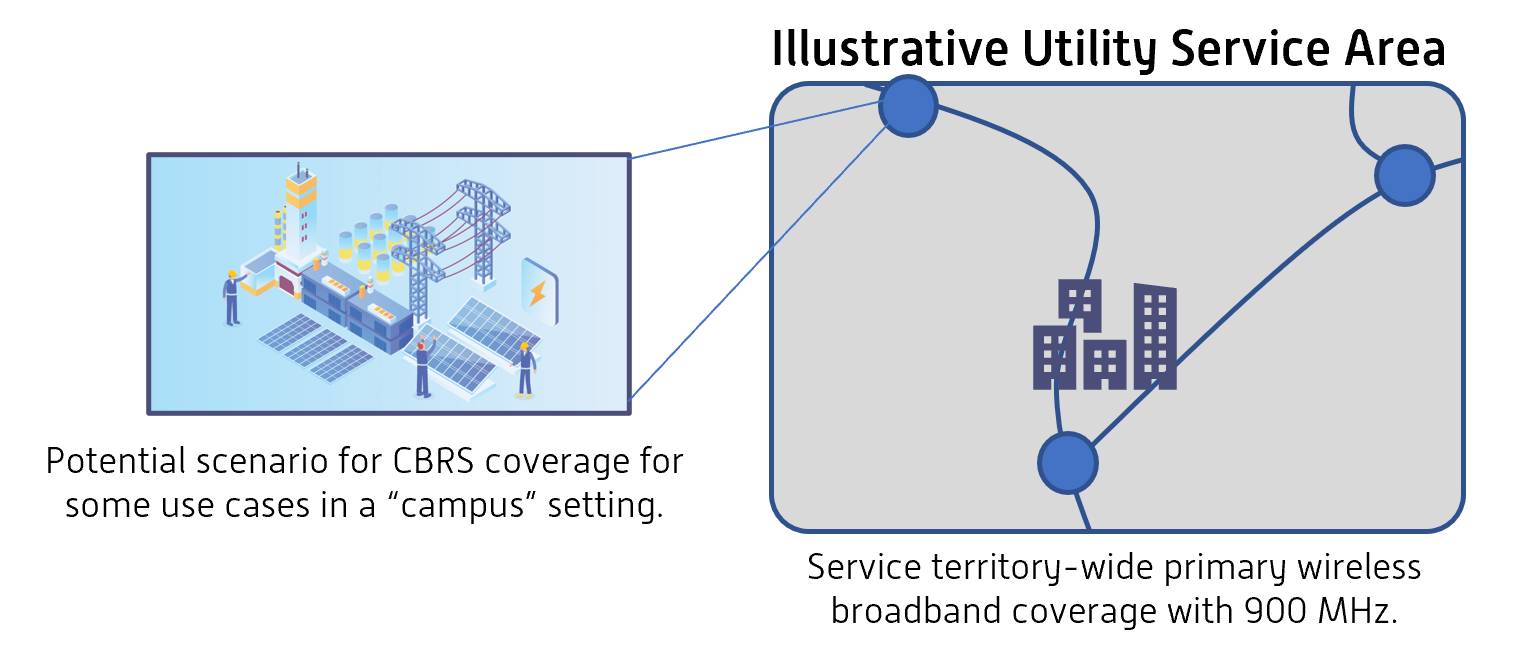 The Key To Unlocking Tools For Overlaying Spectrum
Beyond the technical characteristics of spectrum, there are license and procedural requirements associated with particular bands. CBRS is an innovative shared spectrum band, available in different tiers of priority and access, inclusive of Tier 1 Incumbents, Tier 2 Priority Access License (PAL) holders and Tier 3 General Authorized Access (GAA) users. The shared nature of CBRS has nuances including a very select group of critical users whose activity must be respected by maintaining zero interference.
Awareness of this activity relies on a sophisticated array of physical sensors, and technology that dynamically re-routes traffic away from these incumbents and other priority user's operations. High performing and interference free CBRS access require these capabilities.
Our deep experience gives us a unique perspective on getting the most out of wireless spectrum to meet your communications needs. We can guide you on how complementary spectrum can meet your requirements today and your vision for your utility future.