Foundations for Transformation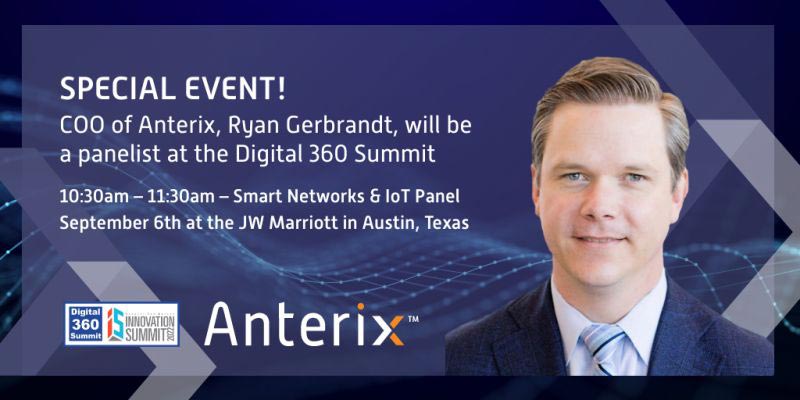 Digital 360 Summit 2022 Day 1 – Smart Networks & IoT Panel
Digital 360 Summit 2022 Day 1 – Smart Networks & IoT Panel with Jonathan Van, Ryan Gerbrandt, Koustuv Ghoshal, Brian Snider, John Shubin & Tim Ripley. Digital 360 Summit is the premier event for senior executives driving industry digitalization, decentralization, and decarbonization. Did you know computer and communications technologies put the "smart" in "Smart Networks?" Learn more about smart networks and IoT from this dynamic panel.
Anterix is architecting a new foundation that enables the modernization of critical infrastructure for energy, transportation, logistics and others. Help us spread the word.
Stay on top of Anterix news and the events that shape our industry.