Foundations for Transformation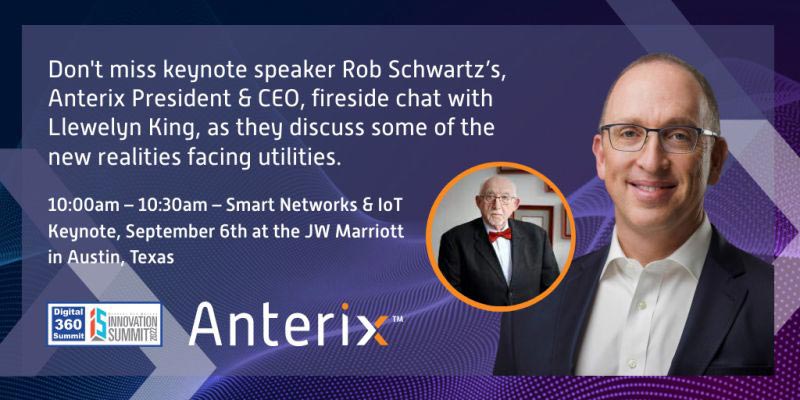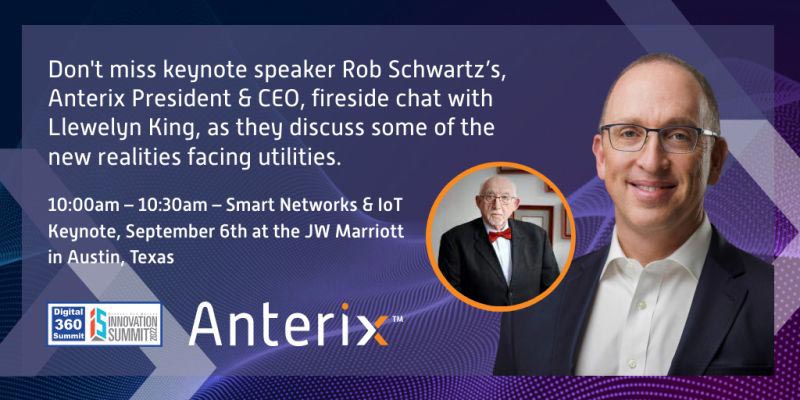 Digital 360 Summit 2022 Day 1 – Robert Schwartz Smart Networks & IoT Keynote – Anterix
Digital 360 Summit 2022 Day 1 will be kicked off by Robert Schwartz, Anterix, with a Smart Networks & IoT Keynote. Digital 360 Summit is the premier event for senior executives driving industry digitalization, decentralization, and decarbonization. Watch the keynote fireside chat with White House Chronicle's Llewellyn King and our President & CEO, Robert Schwartz, as they discuss the new decarbonization, cyber security, environmental, and electrification realities facing utilities.
Anterix is architecting a new foundation that enables the modernization of critical infrastructure for energy, transportation, logistics and others. Help us spread the word.
Stay on top of Anterix news and the events that shape our industry.