Foundations for Transformation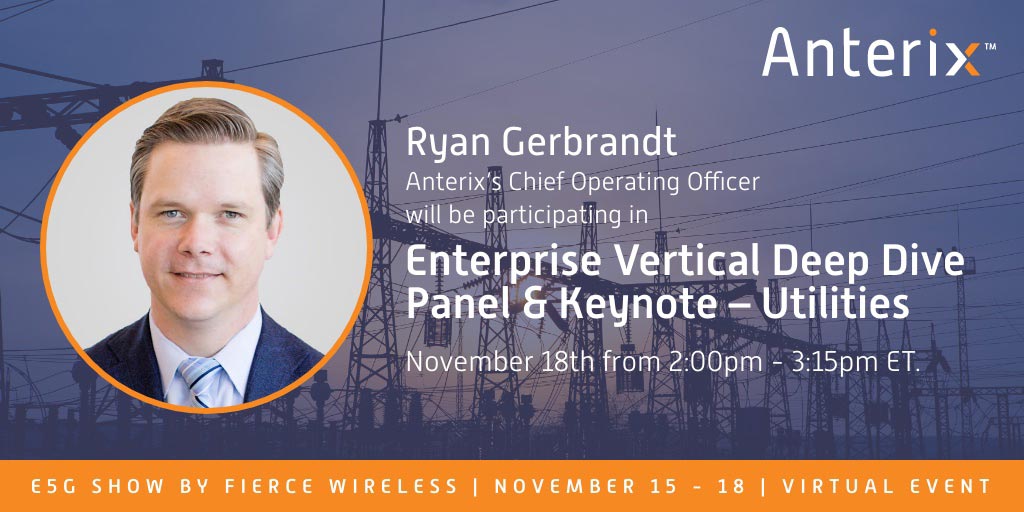 E5G Show by Firece Wireless
Ryan Gerbrandt, Chief Operating Officer at Anterix, was a panelist on the session "Enterprise Vertical Deep Dive Panel & Keynote – Utilities" with Joe Jankosky and Koustuv Ghoshal.
Enterprise services have shown great results and applicability in many different sectors. However, challenges remain in developing partnerships, getting the technology mix right and meeting the expectations of the end-user as well as the service providers. The Vertical Meet-Ups are designed to give the ecosystem a notion of the goals and opportunities from different sectors such as manufacturing, education, transportation and utilities.
Anterix is architecting a new foundation that enables the modernization of critical infrastructure for energy, transportation, logistics and others. Help us spread the word.
Stay on top of Anterix news and the events that shape our industry.