Foundations for Transformation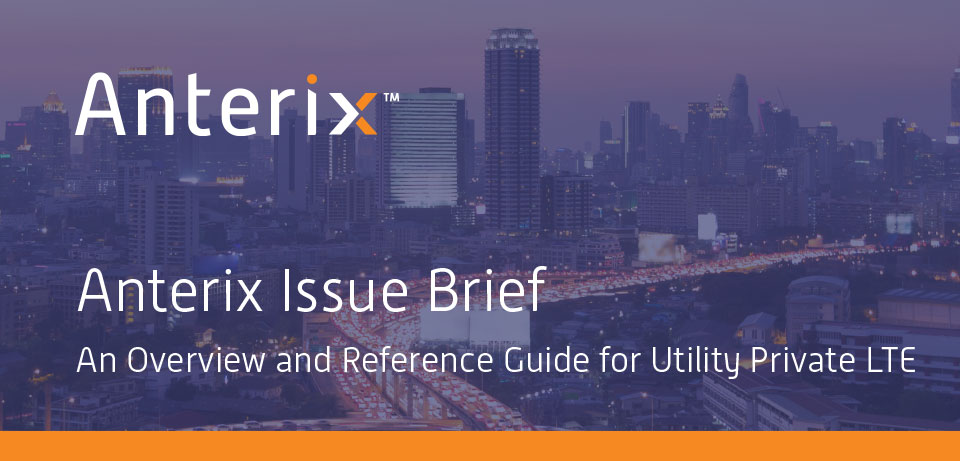 Issue Brief: An Overview and Reference Guide for Utility Private LTE
Anterix is focused on modernizing infrastructure and critical communications by enabling private broadband connectivity for electric, gas, and water utilities. Anterix Private LTE spectrum helps utilities securely integrate and manage distributed resources, automate processes, monitor conditions, use artificial intelligence, and drive worker productivity to improve service and reduce operational costs. With Anterix's 900 MHz licensed broadband spectrum, utility customers can deploy robust cybersecure Private LTE Networks they control on a standards-based platform that provides future scalability, while offering deep coverage, ample capacity, and cost efficiency.
Anterix delivers the foundation for more secure, flexible, private networks designed to help support the market forces facing the industry as further described below. This brief highlights how utilities can benefit from adopting Private LTE networks using Anterix technology.
Anterix is architecting a new foundation that enables the modernization of critical infrastructure for energy, transportation, logistics and others. Help us spread the word.
Stay on top of Anterix news and the events that shape our industry.