Foundations for Transformation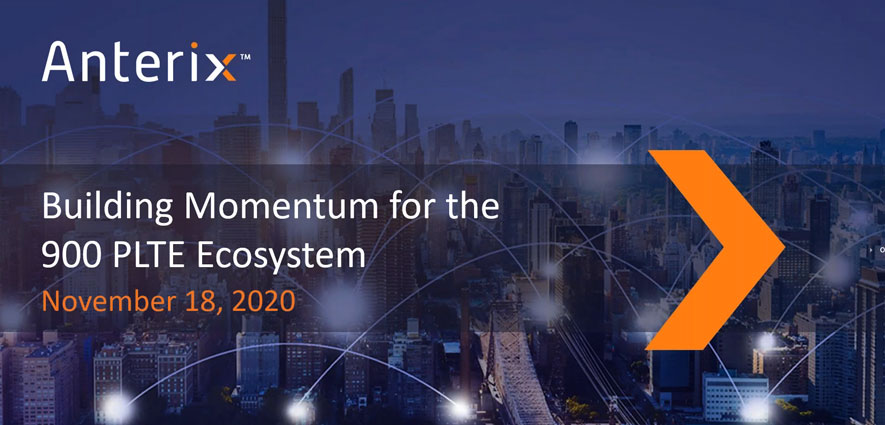 Building Momentum for the 900 PLTE Ecosystem
Forward-thinking utilities are targeting private LTE (PLTE) networks as key infrastructure for their grid modernization efforts. Many are viewing licensed broadband spectrum as the foundation of a more secure, resilient and reliable PLTE platform that powers the mission-critical operations of the modern, digital grid. Join Anterix, Qualcomm, Telit, Sierra Wireless, and Motorola as they present their plans and roadmap to grow a vibrant of ecosystem of commercially ready available 900 MHz devices.
Moderated by Mark Poulin (Anterix) and featuring a panel of industry experts, including, Faramarz Maghsoodlou (Qualcomm Technologies), Jitender Vohra (Telit), Warren Westrup (Sierra Wireless), and Brundaban Sahoo (Motorola Solutions)
Watch this webinar to learn valuable information regarding the devices these enterprises view as most important for your grid operations and learn the ways in which your teams can engage with Anterix as we move forward with our objective to strengthen the device ecosystem for this valuable spectrum band.
Anterix is architecting a new foundation that enables the modernization of critical infrastructure for energy, transportation, logistics and others. Help us spread the word.
Stay on top of Anterix news and the events that shape our industry.