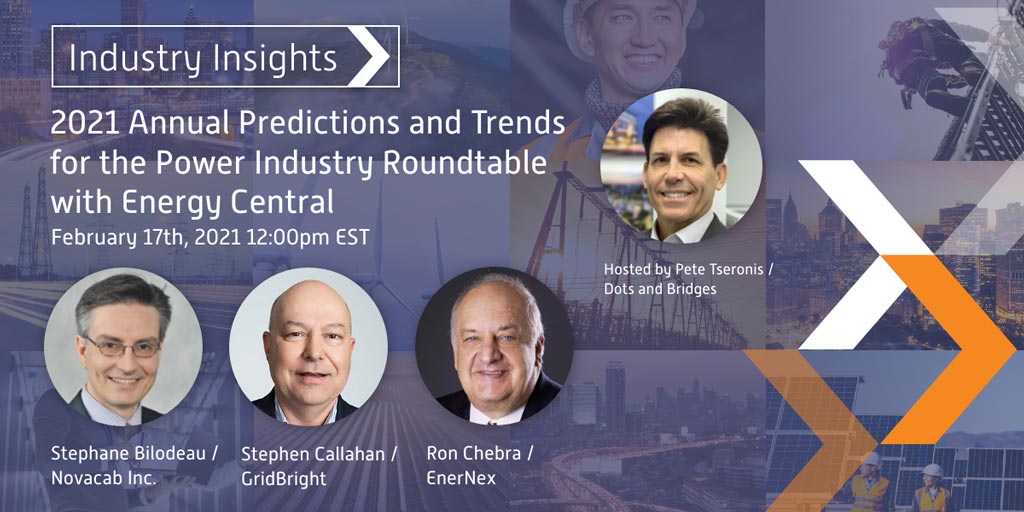 2021 Annual Predictions and Trends for the Power Industry Roundtable with Energy Central
Industry Insights Roundtable (Episode 7)
If 2020 taught us anything, it is how difficult it can be to predict the future! Looking back at the Energy Central's 2020 Special Issue Series we certainly didn't see anyone sharing predictions on an evolving remote work environment, utility shutoff moratoriums, and digital experiences replacing in-person visits to customers. That said, thought leaders and experts in the industry did share plenty that came to fruition: from customer-driven technologies to decarbonization of the grid to digital technologies taking a leap forward and more.
Hosted by:
Pete Tseronis, Founder of Dots and Bridges and former DoE CTO
Featuring a Distinguished Panel of Industry Experts:
Stephane Bilodeau, Novacab Inc.
Stephen Callahan, GridBright
Ron Chebra, EnerNex
Anterix is architecting a new foundation that enables the modernization of critical infrastructure for energy, transportation, logistics and others. Help us spread the word.
Stay on top of Anterix news and the events that shape our industry.