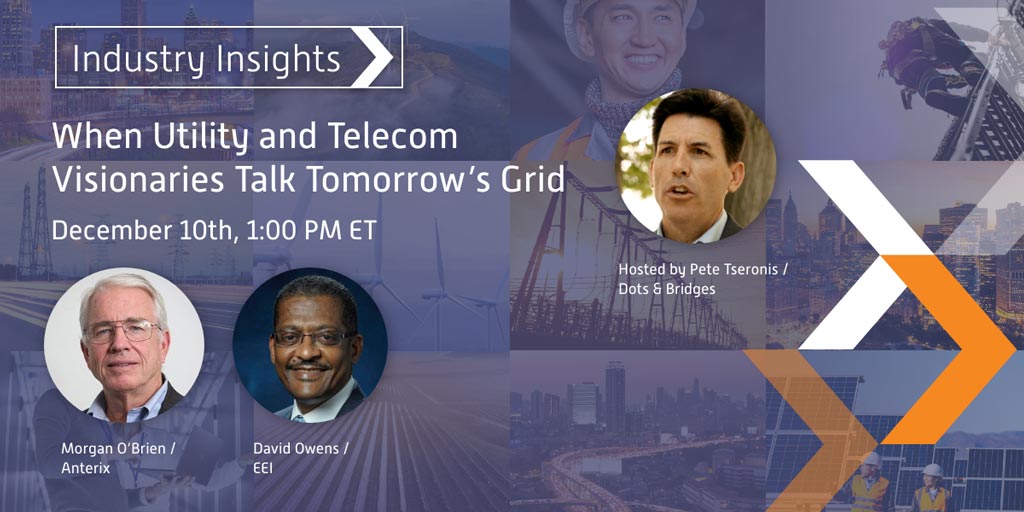 When Utility and Telecom Visionaries Talk Tomorrow's Grid
Industry Insights Roundtable (Episode 6)
Listen to three critical infrastructure experts explore how to architect a reliable, secure, and resilient Power Grid, while addressing sustainability and affordability in today's climate.
Hosted by:
Pete Tseronis, Founder of Dots and Bridges and former DoE CTO
Featuring a Distinguished Panel of Industry Experts:
Morgan O'Brien, Anterix
David Owens, EEI
Anterix is architecting a new foundation that enables the modernization of critical infrastructure for energy, transportation, logistics and others. Help us spread the word.
Stay on top of Anterix news and the events that shape our industry.