UTILITY BROADBAND ALLIANCE PLUGFEST 2022
By Ryan Gerbrant, Chief Operating Officer at Anterix
At Anterix, as the emerging de facto standard, our goal is to enable advanced, secure wireless broadband communications for the entire electric utility sector. To get there, we initiated an FCC proceeding converting our spectrum to broadband, developed our Active Ecosystem Program (now with 87 members), and launched our Platform. The utility industry has responded. We have signed three contracts, with a fourth one in process. We are working with more than 60 other utilities.  We also have sixteen experimental licenses. All of that is fantastic – but with regard to our goal of moving the entire industry to private broadband, what happened at the Utility Broadband Alliance 2022 Summit & Plugfest hosted by Southern California Edison, might be the most impactful. What I saw there energized me.
Since launching the alliance in 2019, UBBA's banner event has grown to be a significant arena for the utility industry to discuss the importance of private wireless broadband to help deliver a safe, reliable, secure and affordable, clean energy future for our nation. This year, those discussions, and the industry focus, was on overdrive. With over 500 attendees participating, including representation from 20 of our nation's top utilities, and a broad set of ecosystem vendors bringing the industry together to solve the challenges of grid modernization with wireless broadband communications, this meeting was transformational.
UBBA's 2022 Summit had significant participation and engagement among utility COO's, CIO's, CISO's and even some CEO representation, underscoring the importance of UBBA's collective mission-- to help address the critical priorities of the utility industry including integration of Distributed Energy Resources, cyber security, disaster response, and grid modernization. Throughout the event's keynote sessions and panels with executives and industry thought leaders, there was a clear call to action: to recognize the strategic importance of broadband communications and the need for utilities to engage leadership on the urgency of investment in modernized communication networks to support needed transformation of the grid.
During the UBBA Plugfest, industry competitors and colleagues came together to work side by side to deliver live demonstrations, showcasing the power of private LTE under the worst conditions a utility wireless network can face-- a natural disaster event. The tests illustrated the ability to deliver critical communications at scale even when networks operate above capacity. The teams also demonstrated Mission-Critical Push-To-Talk advanced field communications (file, text, photo and video sharing) interoperating with Land Mobile Radio, enabling productivity and utility mutual aid throughout disaster response scenarios. An energized exhibit area also featured a robust set of technology providers, including 27 Anterix Active Ecosystem members.
At the event, Anterix was proud to announce the launch of its new CatalyX offering, which provides a complete solution for connectivity and device management, designed to simplify and accelerate private LTE for utilities. Anterix was also honored to receive the UBBA Chairman's Award, in recognition of our industry leadership in launching both UBBA and its inaugural event in 2018 and helping to continue to drive the alliance's growth overall.
I could not be prouder of the meaningful and lasting impact that team Anterix is making, and of the utility industry's progress toward private wireless broadband, with UBBA and its annual event collectively energizing the industry for the future and powering utility connectivity. Coming out of its 2022 Summit and Plugfest, it's clear to see that UBBA has achieved a pivotal milestone, illustrating how private broadband technology delivers the control and resiliency to support today's utility grid.  For me, it's taken over 20 years to see wireless communications and its foundational necessity to be the mainstage topic, engaging all levels of the utility. A clear movement is underway. Now, more than ever before, the utility industry is poised to make the move to private LTE.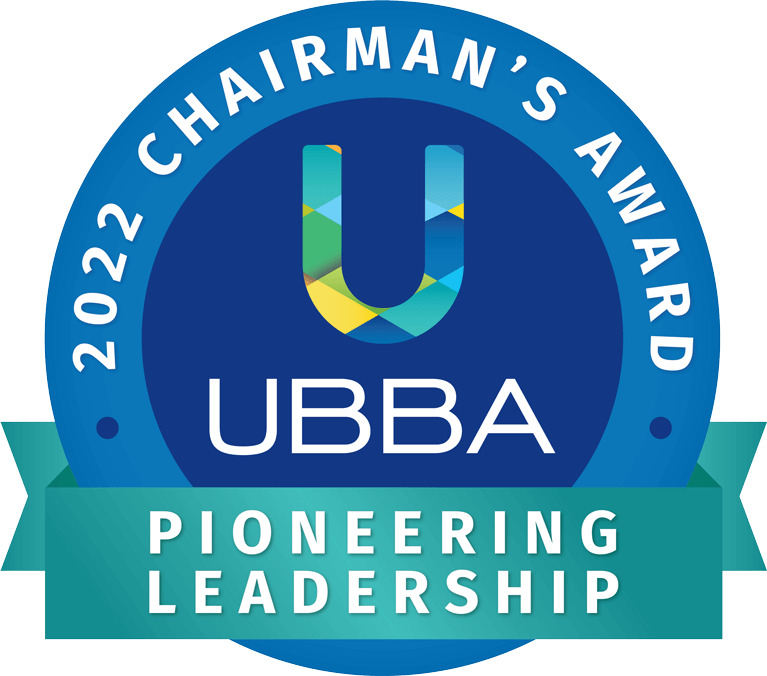 Anterix was recognized by the Utility Broadband Alliance (UBBA) as the recipient of the UBBA Chairman's Award for Pioneering Leadership! This award was presented to Anterix in recognition of our pioneering leadership in helping utilities transition to private LTE.

The Anterix Active Ecosystem Program brings together technology companies supporting Private LTE (PLTE) networks at 900 MHz that are shaping the future of private broadband. Members enjoy technical assistance, collaborative tools and marketing support to develop products and services for PLTE networks at 900 MHz enabling utilities and the critical infrastructure sector.
CatalyXTM is the first Anterix Active Ecosystem Platform commercial solution designed to accelerate utility adoption of 900 MHz private LTE networks. CatalyX simplifies connectivity management by integrating state-of-the-art SIM technology, device SIM management, and private to public roaming to deliver the flexibility and security that utilities require.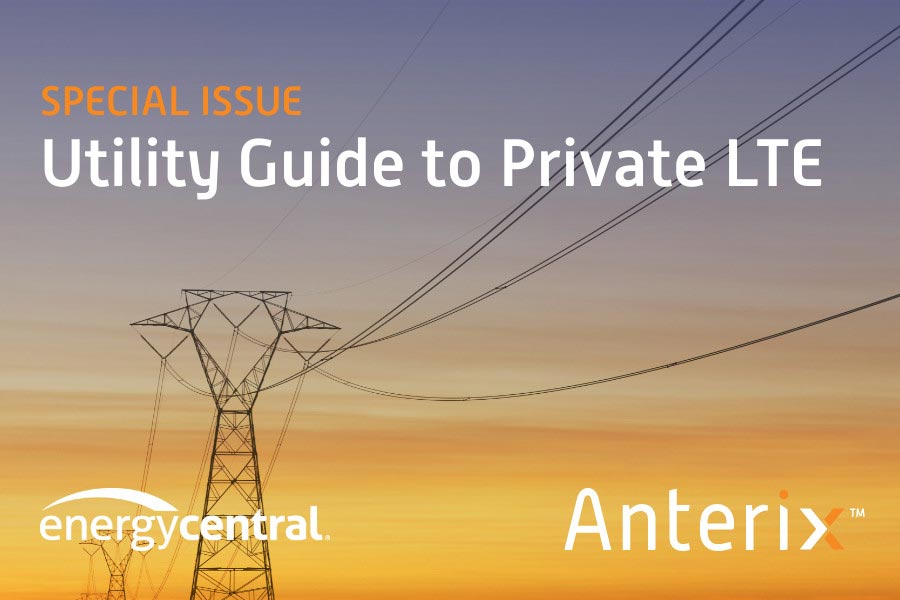 Special Issue with Energy Central
Utility Guide To Private LTE
The Utility Guide to Private LTE Special Issue will provide a future vision that illustrates the significant role that Private LTE will play in supporting the grid.
Other Resources You Might Be Interested In