Foundations for Transformation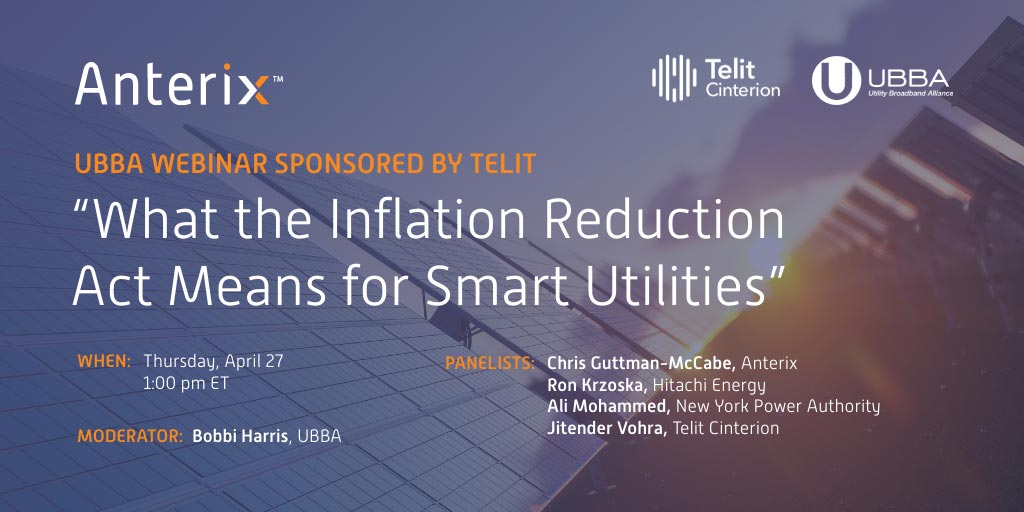 Telit Sponsored UBBA Webinar
In the latest round of federal government funding, The Inflation Reduction Act (IRA) of 2022 has allocated $11.7 billion to fund innovative clean energy programs. Add this to the previous year of IIJA, NTIA & BEAD funding, and it is easy to see why there are so many questions from utilities and their technology partners. Utilities face regulatory and consumer pressures that require telecommunications transformation.
This panel will include experts throughout the solution chain to highlight what the IRA could mean for various solution areas. With UBBA's energy ecosystem partners, they will explore how to leverage the IRA in the IoT smart utility sector. Panelists include: Ali Mohammed (New York Power Authority), Jitender Vohra (Telit), Chris Guttman-McCabe (Anterix), and Ron Krzoska (Hitachi Energy).
Anterix is architecting a new foundation that enables the modernization of critical infrastructure for energy, transportation, logistics and others. Help us spread the word.
Stay on top of Anterix news and the events that shape our industry.