Foundations for Transformation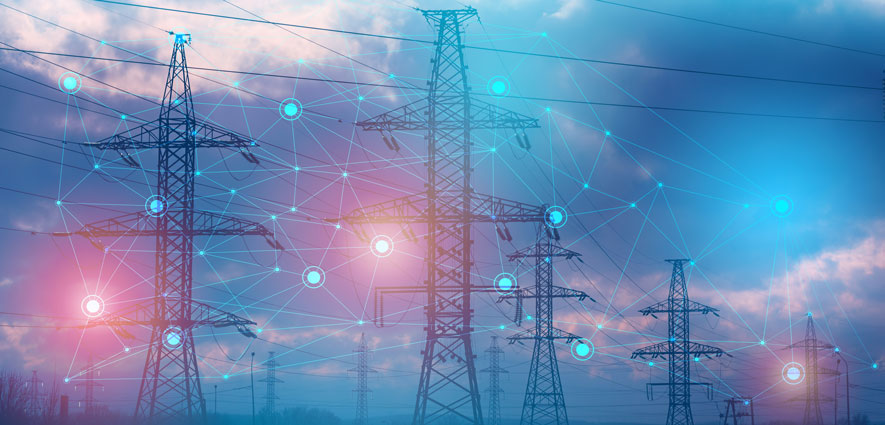 Pacific DataVision, Inc. Completes Equity Raise of $218 Million and Acquires Nationwide 900 MHz Licenses to Expand Its Business and Offer
Pacific DataVision, Inc. Completes Equity Raise of $218 Million and Acquires Nationwide 900 MHz
Licenses to Expand Its Business and Offer Two-way Radio Voice and Data Services
Morgan O'Brien and Brian McAuley, co-founders of Nextel Communications, have raised capital and assembled a team of two-way radio experts to offer advanced mobile push-to-talk radio service in major metropolitan areas throughout the United States.
PATERSON, N.J., September 16, 2014 – Pacific DataVision Inc. (PDV), a leading provider of mobile workforce management solutions, announced that it has received FCC approval and has acquired all of Sprint Corporation's (NYSE: S) 900 MHz spectrum licenses (approximately 6 MHz nationwide). PDV now becomes the only nationwide licensee of spectrum focused on launching a state-of-the-art two-way radio network dedicated solely to serving businesses. The service will target dispatch-oriented small and medium-sized businesses in the major metropolitan markets of the United States and will be offered primarily through Motorola Solutions, Inc.'s (NYSE: MSI) Authorized Dealer Network.
Mr. McAuley, Chairman of PDV, said, "Morgan and I are proud of the role we played in building Nextel into a carrier focused on the needs of the enterprise community. With the availability of Motorola Solutions' digital radio technology, we see an opportunity to incorporate PDV's proprietary cloud-based mobile resource management solutions into a next generation offering for businesses. These solutions increase productivity through the delivery of real-time information from and about mobile workers to their managers."
"We have brought together an extraordinarily talented team of telecommunications industry veterans whose singular focus is on becoming the nation's most business-centric, value-oriented communications solutions provider," said John C. Pescatore, PDV's Chief Executive Officer. "In addition to supporting and growing our existing wireless solutions business, we will be launching the largest private push-to-talk network in major markets throughout the United States."
Mr. O'Brien has joined PDV as Vice Chairman leading the Company's spectrum strategies and utilization enhancement efforts. "By acquiring Sprint's nationwide spectrum at 900 MHz, we take on the challenge of making the most efficient use of that spectrum," said Morgan O'Brien. "The selection of Motorola Solutions' digital radio technology is the first step in that process. We will continue to explore ways to further improve spectrum efficiency."
PDV recently raised over $218 million in equity funding in a private placement with institutional investors. FBR Capital Markets & Co (NASDAQ: FBRC) acted as the sole initial purchaser and placement agent. In addition, as part of the spectrum transaction, Sprint received $10 million of the spectrum purchase price in the form of PDV common stock at the same price per share paid by the institutional investors. Further, Motorola Solutions has agreed to lease a portion of the spectrum from a PDV subsidiary.
Proceeds from these transactions are being used to acquire the spectrum licenses, build the nationwide push-to-talk network, and support PDV's existing solutions business.
Forward-Looking Statements
Any statements contained in this press release that do not describe historical facts are forward-looking statements. Any forward-looking statements contained herein are based on our current expectations, but are subject to a number of risks and uncertainties. The factors that could cause our actual future results to differ materially from our current expectations include, but are not limited to: we have no operating history with respect to our proposed push-to-talk business; we may experience delays in launching our nationwide network; customers may not adopt our technology; we may not keep pace with rapid technological changes or the changes in the demands of our customers; any efforts we pursue to increase the value of our spectrum may not be successful; we will rely on the equipment and selling efforts of other parties, such as indirect dealers; the wireless communication industry is highly competitive and we may not compete successfully; spectrum is a limited resource, and we may not be able to obtain sufficient spectrum to support our planned business operations and future growth; and government regulation could adversely affect our business and prospects. These and other factors are identified and described in more detail on the Company's web site. You should not place undue reliance on these forward-looking statements, which speak only as of the date that they were made. These cautionary statements should be considered with any written or oral forward-looking statements that we may issue in the future. Except as required by applicable law, including the securities laws of the United States, we do not intend to update any of the forward-looking statements to conform these statements to reflect actual results, later events or circumstances or to reflect the occurrence of unanticipated events.
# # #
About Pacific DataVision, Inc.
Pacific DataVision is a recognized leader in mobile workforce communications and location based solutions that increase the productivity of field-based workers and the efficiency of their dispatch and call center operations. PDV will also be launching the largest private push-to-talk network in major markets throughout the United States. Its patented and industry-validated technology improves team communication and field documentation across a wide array of industries including transportation, distribution, construction, hospitality, waste management and field service. PDV's Chairman, Brian McAuley and Vice Chairman, Morgan O'Brien, were co-founders of Nextel Communications and have over 60 years of experience in two-way radio operations and FCC regulatory matters. Pacific DataVision, Inc. is headquartered in Northern New Jersey. You can learn more at www.pdvcorp.com.
# # #
MEDIA CONTACT:
Pacific DataVision
Thor Harris
201-206-0903
tharris@percepture.com
Anterix is architecting a new foundation that enables the modernization of critical infrastructure for energy, transportation, logistics and others. Help us spread the word.
Stay on top of Anterix news and the events that shape our industry.