Foundations for Transformation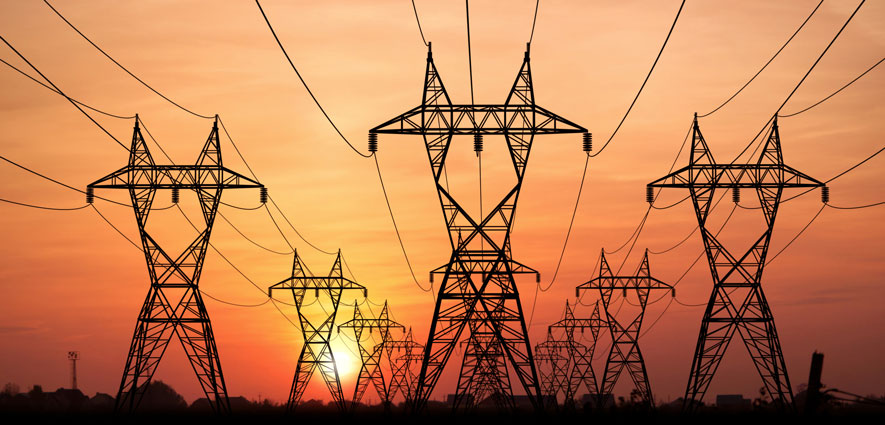 EWA and PDV Submit Petition to Create a New Private Enterprise Broadband Allocation
HERNDON, VA. & WOODLAND PARK, N.J., November 18, 2014 – Enterprise Wireless Alliance (EWA) and Pacific DataVision (PDV) yesterday submitted a joint Petition for Rulemaking to the Federal Communications Commission (FCC) proposing realignment of the Part 90 land mobile radio 900 MHz band.
Grant of the Petition would allow the introduction into the private enterprise user community of advanced broadband technology that is rapidly gaining global acceptance. It would create broadband spectrum capable of serving the long-­‐expressed needs of utilities, energy companies, transportation providers, and other large-­‐scale business enterprises for broadband service specifically designed to their demanding specifications.
Mark Crosby, President of EWA, whose membership includes many 900 MHz incumbents, said,"When employee safety and property are threatened, our nation's critical infrastructure providers cannot afford to lose communications. Unfortunately, that happens all too often when a crisis prompts capacity issues on commercial wireless networks."
This 10 MHz band of spectrum at 896-­‐901 MHz paired with 935-­‐940 MHz has been used intensively since its allocation in the mid-­‐1980s for narrowband operations by private enterprises and critical infrastructure industry (CII) providers such as utilities, oil and gas refineries, and by Specialized Mobile Radio operators (including Nextel). The realignment would create a contiguous 3/3 MHz "Private Enterprise Broadband (PEBB)" block while retaining a 2/2 MHz block for incumbent narrowband operations.
PDV is the licensee of a nationwide 900 MHz spectrum position and holds a majority of licenses in this band as a result of the FCC's approval in September 2014 of PDV's acquisition of these channels from Sprint Corporation (NYSE: S). In the Petition for Rulemaking, PDV offers to play a major role in facilitating the realignment by exchanging its licenses with those of incumbents who prefer to continue operating narrowband systems. The Petitioners propose that broadband licenses issued to PDV and others would be conditioned by the FCC with the obligation to grant priority access to critical infrastructure entities, subject to negotiation of terms and conditions by the parties. The proposal contemplates, as is typical for similar realignment efforts, for PDV to pay all expenses associated with the process.
"EWA members that will continue operating 900 MHz narrowband systems are satisfied that the Petition offers a balanced approach for addressing the traditional and advanced communications needs," said Mr. Crosby. "Our members with broadband coverage, reliability, security and operating requirements not currently fulfilled on commercial networks have endorsed the Petition."
"We recognize that there is a long road ahead as the industry works through the complex, but manageable, details of implementing this proposal," said Morgan O'Brien, co-­‐founder and former Chairman of Nextel Communications, who is serving as Vice Chairman of PDV. "It has become increasingly difficult for the FCC to identify 'greenfield' spectrum to meet important new requirements of its enterprise constituents. Realignments and repurposing of existing allocations are today's only practical way of addressing these needs."
CII Incumbents at 900 MHz are also represented by the American Petroleum Institute (API), the Utilities Telecom Council (UTC), and other associations with which EWA and PDV have been discussing the Petition. Mr. Crosby states, "EWA and PDV plan to continue this productive process and to assist the FCC in crafting the best possible PEBB band plan and regulatory structure to address CII broadband requirements while respecting the many important licensees for which narrowband operations continue to be the preferred choice."
# # #
About EWA:
EWA is an FCC-­‐certified frequency advisory committee that provides license preparation, spectrum management and associated services to business enterprises, public safety entities and wireless sales and service organizations. Membership within EWA is open to users of wireless communications systems, vendors, system operators and service organizations. EWA is the creator of Cevo™, the industry's first multiple platform program for automated frequency inquiries. EWA publishes its e-­‐newsletter Insider™ and Wireless Connections e-­‐magazine, provides regulatory updates, offers the Enterprise Wireless Solutions Center® and co-­‐hosts the annual Wireless Leadership Summit, a showcase for wireless technology and the latest in business operations. Additional information about membership and services is available at www.enterprisewireless.org.
About Pacific DataVision:
Pacific DataVision is a recognized leader in mobile workforce communications and location based solutions that increase the productivity of field-­‐based workers and the efficiency of their dispatch and call center operations. PDV will also be launching the largest private push-­‐to-­‐talk network in major markets throughout the United States. Its patented and industry-­‐validated technology improves team communication and field documentation across a wide array of industries including transportation, distribution, construction, hospitality, waste management and field service. PDV's Chairman, Brian McAuley and Vice Chairman, Morgan O'Brien, were co-­‐ founders of Nextel Communications and have over 60 years of experience in two-­‐way radio operations and FCC regulatory matters. Pacific DataVision, Inc. is headquartered in Northern New Jersey. You can learn more at www.pdvcorp.com.
# # #
MEDIA CONTACTS:
EWA
Elaine Walsh
E Comm Int.
520-620-0063
elaine@ecommint.com
Pacific DataVision
Thor Harris
201-206-0903
tharris@percepture.com
Anterix is architecting a new foundation that enables the modernization of critical infrastructure for energy, transportation, logistics and others. Help us spread the word.
Stay on top of Anterix news and the events that shape our industry.