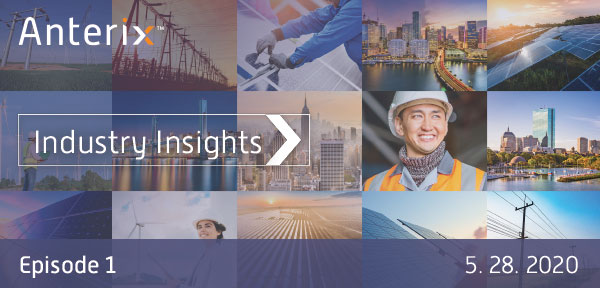 Electric grid modernization with 900 MHz Private LTE is now a reality
Industry Insights Roundtable (Episode 1)
This inaugural chapter of the Industry Insights series explores how the FCC, by making 900 MHz spectrum available for private broadband networks, will fortify the next generation of grid modernization, unlocking benefits in cyber security, reliability and advanced technology.
A thought-provoking Virtual Roundtable
Hosted by Pete Tseronis, Dots and Bridges
And a distinguished panel of industry experts and practitioners:
Ryan Gerbrandt, Anterix
John Hughes, Ameren
James McCarthy, Nist
Matt Olson, Burns & McDonnell
Anterix is architecting a new foundation that enables the modernization of critical infrastructure for energy, transportation, logistics and others. Help us spread the word.
Stay on top of Anterix news and the events that shape our industry.