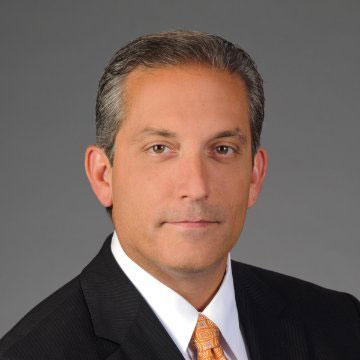 Independent Director
Mr. Cominos has served as a member of our Board since August 2018. Mr. Cominos is a 32-year veteran of both the power and the oil and gas industries, most recently serving as Executive Vice President of Benchmark Electronics Corporation (NYSE: BHE). He joined Benchmark following 18 years of service with General Electric (NYSE: GE), where he held executive positions from 2009 to 2015, including President and CEO of GE's $1B Flow and Process Technologies Division (formerly Dresser Corp.) from April 2013 to June 2015, Chief Commercial Officer of GE's $8B Energy Management Division (Power Transmission, Distribution, and Control solutions) from April 2011 to May 2013, and Chief Operating Officer of GE's $3B Digital Energy Division (Smart Grid Products and Services) from March 2009 to April 2011.
In these roles, Mr. Cominos led international GE organizations, managed businesses in the utility, independent power, and power ministry sectors, and was a Senior Executive of the General Electric Corporation. He engaged actively with electric industry associations, utilities, regulators, and other stakeholders to promote the benefits and paybacks of modernizing the world's electrical grids with an emphasis on smarter and cleaner technologies. In his early GE years, he held general management positions in the Turbine-Generator business where he led business development for the services segment globally. Prior to GE, Mr. Cominos spent 11 years with Siemens Power.
Mr. Cominos holds a B.S. in Industrial Engineering from West Virginia University.