Foundations for Transformation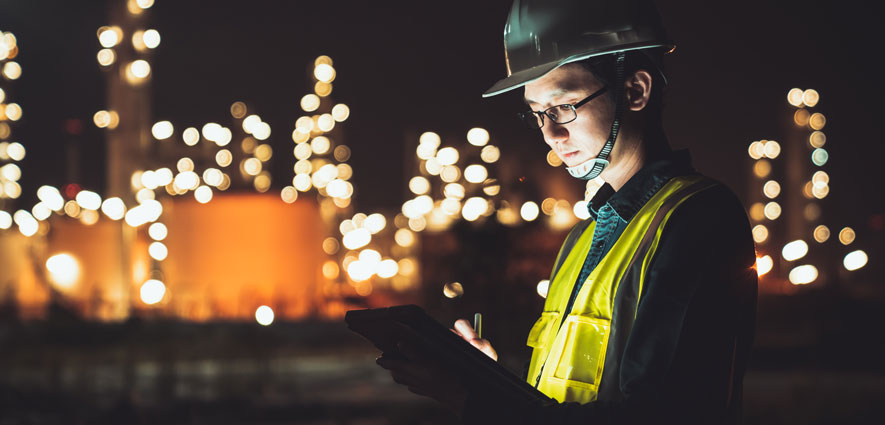 Anterix Announces Frequency Exchange Agreement with Evergy
Agreement clears a "complex system" to allow for future broadband licenses
WOODLAND PARK, N.J., May 14, 2020 /PRNewswire/ — Anterix (NASDAQ: ATEX) today announced that it has reached an agreement with Evergy, Inc. to exchange frequencies in Evergy's Kansas and Missouri territories, pursuant to the Federal Communications Commission's ("FCC") issuance of the Report and Order entitled "Transitioning the 900 MHz Band to Enable Broadband Deployment".
The agreement provides for the exchange of radio spectrum frequencies in Evergy's service territories, thereby helping to clear the path for broadband licenses to be issued in the future. As stated in Evergy's waiver request filed with the FCC, Evergy intends to "continue deployment of a new digital MOTOTRBO system in early 2020". Evergy is proactively working with Anterix to help ensure that its equipment is operating on frequencies outside of the FCC's designated broadband spectrum to help minimize future costs or delays.
"With the FCC's recent unanimous vote to enable broadband at 900 MHz, Anterix is focused on working with all incumbent licensees in the broadband allocation to facilitate the retuning process, while remaining mindful of the  specific needs of incumbents' narrowband operations" said Rob Schwartz, President of Anterix. "Our work with Evergy is another example of the exchange agreements we have completed to date, and we look forward to many more as we pave the way for a 900 MHz broadband future." 
"Working with Anterix, we've created a balanced exchange agreement that helps Evergy meet its spectrum needs and further strengthens its operations in its service territory," said, Gary Johnson, Sr. Director, Cyber Security & Infrastructure at Evergy. "The proactive exchange is enabling us to move closer to achieving our channel plan, while helping to prevent further costs and delay for our planned LMR system." 
About Anterix
Anterix enables critical infrastructure and enterprise to transform their businesses through the power of private wireless broadband connectivity on 900 MHz spectrum. Its foundational spectrum allows for greater risk mitigation with increased cyber security, resiliency and control. Anterix is the largest holder of licensed spectrum in the 900 MHz band, with nationwide coverage throughout the contiguous United States, Hawaii, Alaska and Puerto Rico. Anterix has obtained approval by the Federal Communications Commission to modernize and realign the 900 MHz band so it can be used to deploy broadband networks, technologies and solutions. The company's Chairman and CEO co-founded Nextel Communications and have significant experience in telecom operations and innovative spectrum initiatives. 
Forward-looking Statements
Any statements contained in this press release that do not describe historical facts are forward-looking statements as defined under the Federal securities laws. These forward-looking statements may include, but are not limited to, statements regarding: (i) the required majority of FCC Commissioners will approve the Report and Order; (ii) the terms of the final Report and Order will enable the Company to implement its business and commercialization plans and objectives; and (iii) electric utilities and critical infrastructure providers will agree to lease the Company's spectrum assets. Any such forward-looking statements are based on the Company's current expectations and are subject to a number of risks and uncertainties that could cause its actual future results to differ materially from its current expectations or those implied by the forward-looking statements. These risks and uncertainties include, but are not limited to: (i) the FCC may not approve the Report and Order on a timely basis, or at all; (ii) the terms of the Report and Order may not be favorable or may significantly delay or increase the costs required to commercialize the Company's spectrum assets compared to the timing and costs assumed in its business plan; (iii) even if its FCC initiatives are successful, the Company may not be successful in commercializing its spectrum assets to its targeted customers and markets; (iv) the Company has no operating history with its proposed business plan, which makes it difficult to evaluate its prospects and future financial results, and its business activities, strategic approaches and plans may not be successful; and (v) the Company may not be able to correctly estimate its operating expenses and revenues. These and other factors that may affect Anterix's future results of operations are identified and described in more detail in its filings with the Securities and Exchange Commission (the "SEC"), including its Quarterly Report on Form 10-Q for the fiscal quarter ended December 31, 2019, filed with the SEC on February 4, 2020. You should not place undue reliance on these forward-looking statements, which speak only as of the date of this press release. Except as required by applicable law, Anterix does not intend to update any of the forward-looking statements to conform these statements to actual results, later events or circumstances or to reflect the occurrence of unanticipated events.
Contacts
Natasha Vecchiarelli
Director of Investor Relations & Corporate Communications
Anterix
973-531-4397
nvecchiarelli@anterix.com
Aaron Edelstein
RH Strategic Communications
202-379-0547
aedelstein@rhstrategic.com
View original content to download multimedia:http://www.prnewswire.com/news-releases/anterix-announces-frequency-exchange-agreement-with-evergy-301059050.html
SOURCE Anterix Inc.
Anterix is architecting a new foundation that enables the modernization of critical infrastructure for energy, transportation, logistics and others. Help us spread the word.
Stay on top of Anterix news and the events that shape our industry.