Foundations for Transformation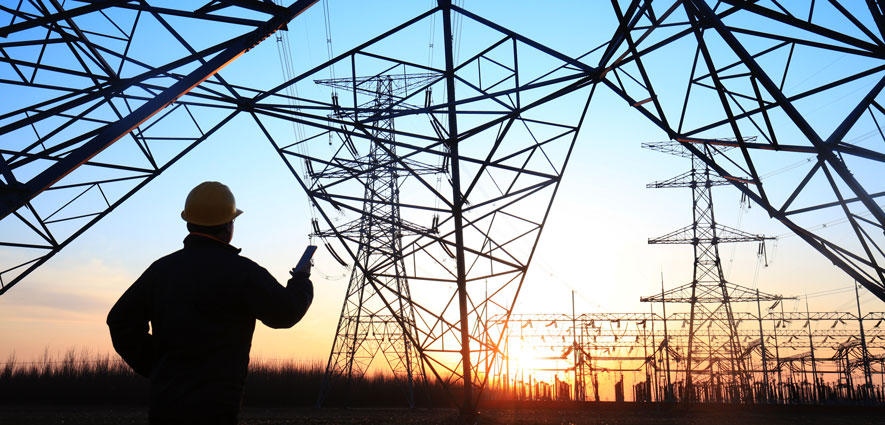 Anterix Announces FCC Adoption of 900 MHz Report and Order
Ruling Paves Way for Critical Private LTE Networks for Utilities and Enterprise
WOODLAND PARK, N.J., May 13, 2020 /PRNewswire/ — Anterix (NASDAQ: ATEX) today announced that the Federal Communications Commission ("FCC") has voted unanimously to adopt a Report and Order ("R&O"), "Transitioning the 900 MHz Band to Enable Broadband Deployment." The R&O was adopted during the FCC's May 13 Open Meeting. 
"We applaud the FCC for this bold decision to repurpose under-utilized spectrum, unleashing the power of broadband for utilities and other enterprises to build private LTE communications networks," said Morgan O'Brien, CEO of Anterix. "Chairman Ajit Pai, Commissioners O'Rielly, Carr, Rosenworcel and Starks, as well as the Commission staff, have done a tremendous job balancing the interests of incumbents in the 900 MHz band with the critical infrastructure sector's desire to leverage the band for private LTE broadband networks. For the utility sector, grid modernization has been a critical industry priority, but the scarcity of foundational spectrum to support necessary wireless broadband communications had constrained its efforts. This unanimous decision sends a strong signal that the FCC 'walks the walk' of revising its rules to clear scarce spectrum from inefficient technologies to make way for innovation, efficiency and competition." 
The order makes available six of the 900 MHz band's ten megahertz for broadband services while retaining four megahertz to continue incumbent narrowband operations. The new regulatory framework will allow 900 MHz licensees, like Anterix, to obtain broadband licenses and includes operational and technical rules to minimize interference to narrowband operations. To facilitate a quick transition to broadband services, the FCC relies in part on a voluntary, market-driven process while providing a logical backstop to help prevent holdouts that would deny critical infrastructure and enterprise the benefits of broadband.
"This order comes at a vital time, as industry demand for private LTE networks is growing but low-band spectrum options to serve these critical needs are scarce," said Rob Schwartz, president of Anterix. "The FCC has already granted six 900 MHz experimental licenses, involving eleven utilities and one large enterprise, and these pilots have demonstrated some of the substantial benefits that this spectrum modernization can enable. These new private LTE networks will offer opportunities for critical infrastructure and enterprise customers to bolster efficiency, resiliency and cybersecurity, and we're gratified the FCC had the foresight to move forward and recognize the transformative power of broadband."
Following are statements from multiple organizations thanking Chairman Pai and Commissioners O'Rielly, Carr, Rosenworcel and Starks for their support of the Report and Order.
"Ameren could not be more pleased that the Chairman and the other Commissioners have paved the way for this company to deploy a smarter, stronger and more secure communications network with far greater bandwidth," said John Hughes, Director of Network Engineering for Ameren. "We thank the FCC for all its hard work in crafting a decision that will support a future where broadband plays a key role in the control and management of our network, thereby allowing us to provide enhanced service to our customers."
"Southern Linc welcomes the Chairman's and Commissioners' support of the 900 MHz Report and Order that will create a broadband opportunity for utilities and others providing critical services to the American public," said Michael Rosenthal, Director of Legal and External Affairs.  "Southern Linc has firsthand knowledge of the tremendous benefits LTE technology can bring to this sector of the economy; LTE can support grid modernization, the integration of renewable energy sources, enhanced cybersecurity, and other innovations. Expanding the private LTE ecosystem will lead to reduced equipment costs and a growing portfolio of technology choices for this essential segment of America's infrastructure."
"EWA is pleased with the FCC's adoption of the 900 MHz Report and Order today.  The long-awaited realignment of the 900 MHz band is a positive initiative as it supports the critical needs of business, industry, and critical infrastructure entities by permitting private broadband for secure and reliable internal communications." Robin Cohen, Senior Vice President, Strategic Initiatives
"Motorola Solutions commends the FCC Chairman and Commissioners for today's vote, which clears the way for a broadband opportunity in the 900 MHz band and the long-range data communications, video and IoT capabilities needed to support modern and resilient critical infrastructure," said Scott Schoepel, vice president, Global Enterprise, Motorola Solutions. "We look forward to providing private enterprises with business-critical voice and broadband solutions that leverage the full power of the 900 MHz spectrum to address their end-to-end communications needs." 
The final text of the R&O will be published by the FCC and accessible via the following link https://www.fcc.gov/edocs/search-results?t=quick&dockets=17-200. The Company intends to issue a statement discussing its perspective of the adopted R&O soon after it is made publicly available.
About Anterix
Anterix enables critical infrastructure and enterprise to transform their businesses through the power of private wireless broadband connectivity on 900 MHz spectrum. Its foundational spectrum allows for greater risk mitigation with increased cyber security, resiliency and control. Anterix is the largest holder of licensed spectrum in the 900 MHz band, with nationwide coverage throughout the contiguous United States, Hawaii, Alaska and Puerto Rico. Anterix has obtained approval by the Federal Communications Commission to modernize and realign the 900 MHz band so it can be used to deploy broadband networks, technologies and solutions. The company's Chairman and CEO co-founded Nextel Communications and have significant experience in telecom operations and innovative spectrum initiatives. 
Forward-looking Statements
Any statements contained in this press release that do not describe historical facts are forward-looking statements as defined under the Federal securities laws. These forward-looking statements may include, but are not limited to, statements regarding: (i)  the terms of the final Report and Order will enable the Company to implement its business and commercialization plans and objectives; (ii) the Company's ability to qualify for and obtain broadband licenses on a timely and cost-effective basis; and (iii) the demand by electric utilities and critical infrastructure enterprises  to lease the Company's spectrum assets and to deploy broadband LTE networks and solutions. Any such forward-looking statements are based on the Company's current expectations and are subject to a number of risks and uncertainties that could cause its actual future results to differ materially from its current expectations or those implied by the forward-looking statements. These risks and uncertainties include, but are not limited to: (i) the Company may not be able to obtain broadband licenses on a timely basis or on commercially acceptable terms;  (ii)  the Company may not be successful in commercializing its spectrum assets to its targeted customers and markets; (iii) the Company has no operating history with its proposed business plan, which makes it difficult to evaluate its prospects and future financial results, and its business activities, strategic approaches and plans may not be successful; and (iv) the Company may not be able to correctly estimate its operating expenses and revenues. These and other factors that may affect Anterix's future results of operations are identified and described in more detail in its filings with the Securities and Exchange Commission (the "SEC"), including its Quarterly Report on Form 10-Q for the fiscal quarter ended December 31, 2019, filed with the SEC on February 4, 2020. You should not place undue reliance on these forward-looking statements, which speak only as of the date of this press release. Except as required by applicable law, Anterix does not intend to update any of the forward-looking statements to conform these statements to actual results, later events or circumstances or to reflect the occurrence of unanticipated events.
Contacts
Natasha Vecchiarelli
Director of Investor Relations & Corporate Communications
Anterix
973-531-4397
nvecchiarelli@anterix.com
Aaron Edelstein
RH Strategic Communications
202-379-0547
aedelstein@rhstrategic.com
View original content to download multimedia:http://www.prnewswire.com/news-releases/anterix-announces-fcc-adoption-of-900-mhz-report-and-order-301058651.html
SOURCE Anterix Inc.
Anterix is architecting a new foundation that enables the modernization of critical infrastructure for energy, transportation, logistics and others. Help us spread the word.
Stay on top of Anterix news and the events that shape our industry.