The Anterix Active Ecosystem is celebrating 2 Years!
This month marks the 2nd Anniversary of the Anterix Active Ecosystem (AAE) program. We are truly grateful to those who have been with us since the beginning and those who joined us along the way. The AAE program is now over 100 members strong. More than that, our members are increasingly developing, collaborating and advancing a robust set of technologies and solutions to contribute to the success of our utility customers.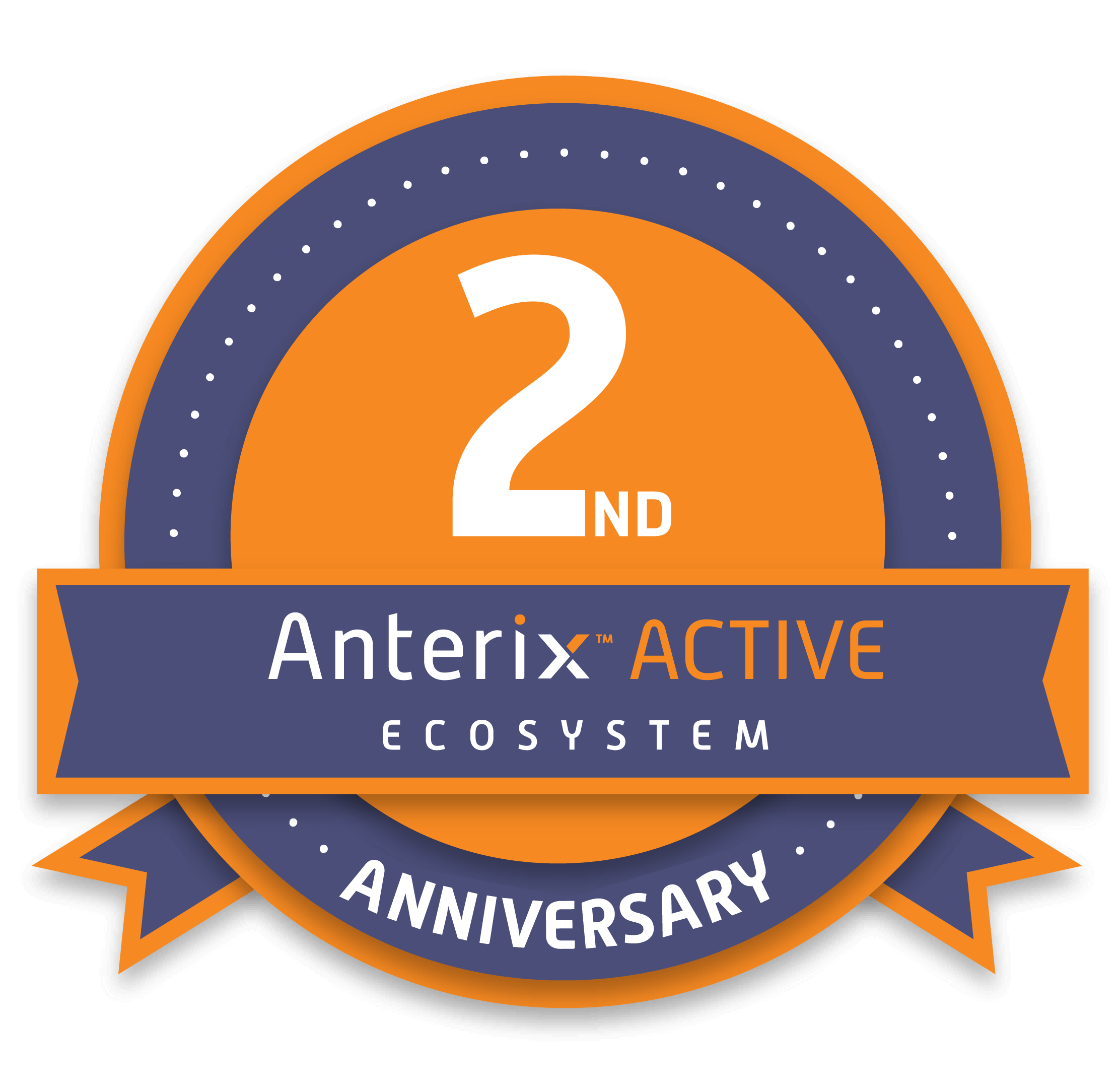 This month, will be hosting three episodes of our Industry Insights Roundtable series in celebration of the 2 year anniversary of the Anterix Active Ecosystem.
Register below to attend these episodes.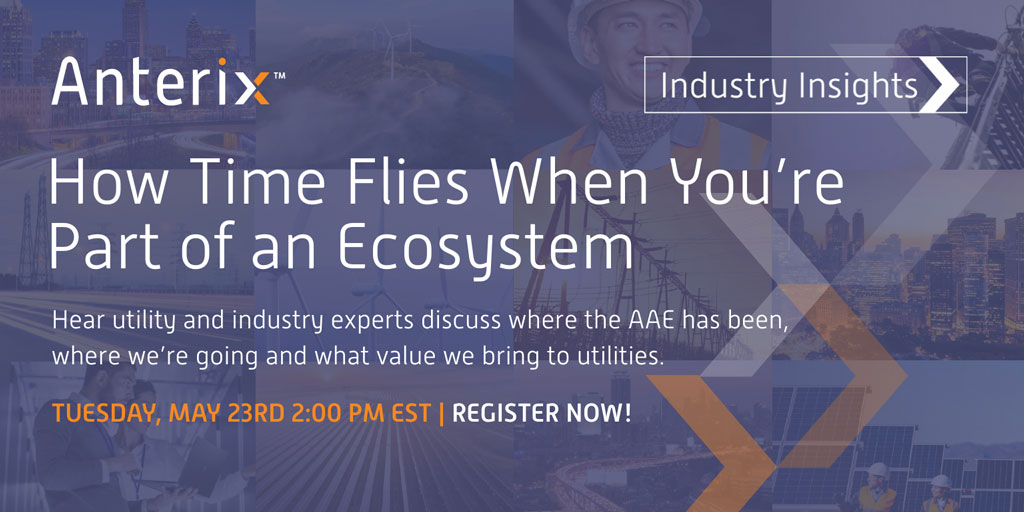 Upcoming Episode
How Time Flies When You're Part of an Ecosystem
Tuesday, May 23rd 2:00 PM EST
Has it really been two years? We launched the Anterix Active Ecosystem program in May 2021 with 37 charter members. Today there are over 100 innovative companies in the program, collaborating to develop and bring to market products and services to help utilities deploy and get the most out of their 900 MHz private LTE networks--all with guidance from utility executives and other industry leaders on the Anterix Utility Strategic Advisory Board (USAB).
Join Xcel Energy Director of OT Network Operations, Wendell Reimer, and Anterix Chief Operating Officer, Ryan Gerbrandt, for a look back at Active Ecosystem milestones and a discussion of what's on the horizons for the Ecosystem and for utility private LTE adoption.
Moderator:
Pete Tseronis (Dots and Bridges)
Panelists:
Ryan Gerbrandt (Anterix)
Wendall Reimer (Xcel Energy)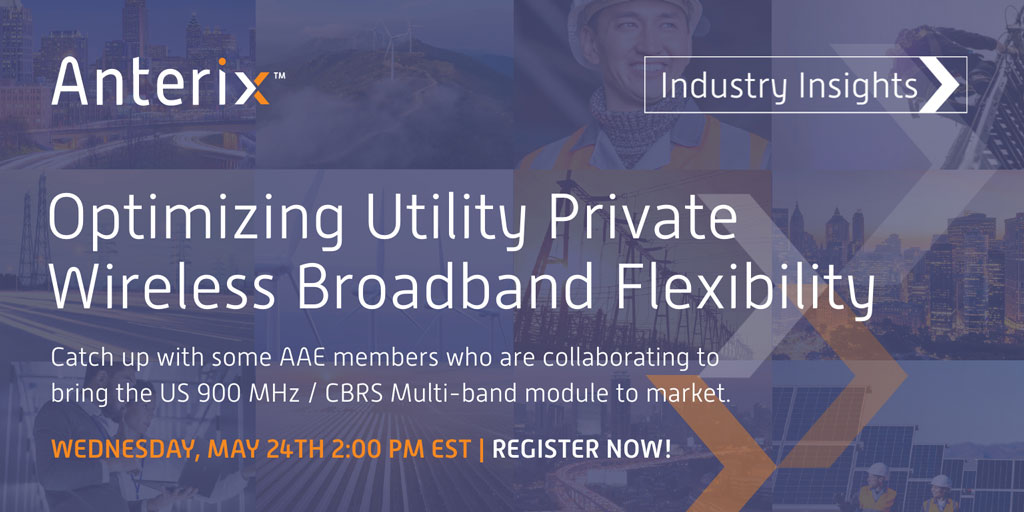 Upcoming Episode
Optimizing Utility Private Wireless Broadband Flexibility
Wednesday, May 24th 2:00 PM EST
Utilities looking to modernize communications networks with private LTE can benefit from both 900 MHz and CBRS for the capacity and coverage they need. Anterix Active Ecosystem members 4RF, GE and RAD are collaborating with Anterix and Sequans to bring to market an LTE Cat-4 multi-band communications module that supports 900 MHz, CBRS, and failover to other networks.
They'll discuss how ecosystem members come together to accelerate the development of key products designed to meet the unmet needs of this emerging industry. In this case, bringing a low-cost, versatile multi-band module to market. In this case, bringing a low-cost, versatile multi-band module to market. The panelists will also address how they anticipate these solutions will help accelerate the device ecosystem, creating additional value for utilities.
Moderator:
Pete Tseronis (Dots and Bridges)
Panelists:
John Yaldwyn (4RF)
Chris Trabold (GE)
JL Betts (RAD)
Jeremy Gosteau (Sequans)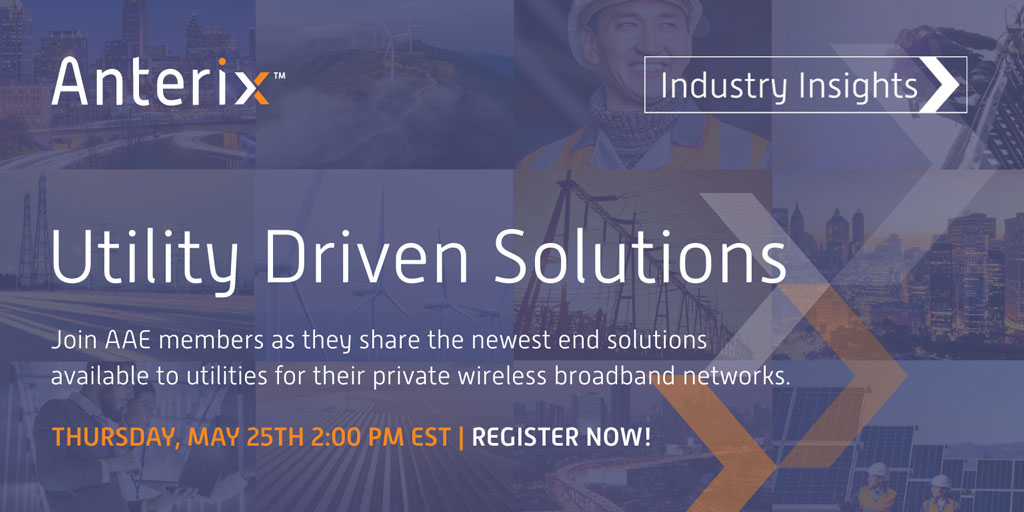 Upcoming Episode
Utility Driven Solutions
Thursday, May 25th 2:00 PM EST
Join industry experts as they share insights on the user equipment and solutions that address real utility needs and harness the value from the utility's private network investment. Gain perspective across a wide variety of applications including smart infrastructure applications, automation, monitoring, and asset management solutions.
Ecosystem members will discuss how their solutions are helping utilities realize improved ROI, reduced power costs, and are driving overall operational efficiency.
Moderator:
Pete Tseronis (Dots and Bridges)
Panelists:
Ron Krzoska (Hitachi Energy)
Kevin Corcoran (Hubbell)
Jow Ortiz (Ubiquia)
Spread the word about the 2-Year Anniversary of the Anterix Active Ecosystem and invite your contacts to this special week of Industry Insights!