pdvWireless 2019 Investor Day
pdvWireless 2019 Investor Day
Tuesday, May 21, 2019 - 8:30am ET
pdvWireless hosted an investor meeting with CEO Morgan E. O'Brien, President & COO Rob Schwartz and CFO Tim Gray. The presentations covered a discussion of our FCC proceeding, spectrum assets, market opportunity and business model.
"Safe Harbor" Statement
NOTE: Any statements contained in these slides or made during the oral presentation that do not describe historical facts are forward-looking statements as defined under the Federal securities laws. These forward-looking statements include, but are not limited to, statements regarding: (i) the Federal Communications Commission (the "FCC") will issue a Report and Order that supports the deployment of broadband LTE networks, technologies and solutions in the 900 MHz band on a timely and economically viable basis; (ii) the Company's ability to satisfy the FCC's future requirements to qualify for broadband licenses; (iii) the Company's capital requirements and the timing and costs of its retuning and spectrum acquisition activities; (iv) the demand by, and the Company's potential contractual terms with, electric utilities and other critical infrastructure providers for the lease of its spectrum assets; (v) the valuation of the Company's spectrum assets; and (vi) the Company's business model, including the timing and amount of its contract revenues, operating costs and gross margins. Any such forward-looking statements are based on the Company's current expectations and are subject to a number of risks and uncertainties that could cause its actual future results to differ materially from its current expectations or those implied by the forward-looking statements. These risks and uncertainties include, but are not limited to: (i) the Company's FCC initiatives may not be successful on a timely basis or at all, and will continue to require significant time and attention from the Company's senior management team and its expenditure of significant resources; (ii) any final Report and Order issued by the FCC may differ, possibly significantly, from the Notice of Proposed Rulemaking ; (iii) even if its FCC initiatives are successful, the Company may not be successful in commercializing its spectrum assets to its targeted customers and markets; (iv) the Company has no operating history with its proposed business plan, which makes it difficult to evaluate its prospects and future financial results, and its business activities, strategic approaches and plans may not be successful; (v) the Company will need to secure additional financing to support its long-term business plans; (vi) the Company may not be able to correctly estimate its operating expenses or future revenues; (vii) many of the third parties who have objected to the Company's FCC initiatives, or with whom it competes against, have more resources, and greater political and regulatory influence; (viii) the value of the Company's spectrum assets may fluctuate significantly based on supply and demand, as well as technical and regulatory changes; and (ix) spectrum is a limited resource, and the Company may not be able to obtain sufficient contiguous spectrum to support its spectrum initiatives or its planned business operations and future growth. These and other factors that may affect the Company's future results of operations are identified and described in more detail in its filings with the Securities and Exchange Commission (the "SEC"), including its Annual Report on Form 10-K for the fiscal year ended March 31, 2019, filed with the SEC on May 20, 2019. You should not place undue reliance on these forward-looking statements, which speak only as of the date of this press release. Except as required by applicable law, the Company does not intend to update any of the forward-looking statements to conform these statements to actual results, later events or circumstances or to reflect the occurrence of unanticipated events.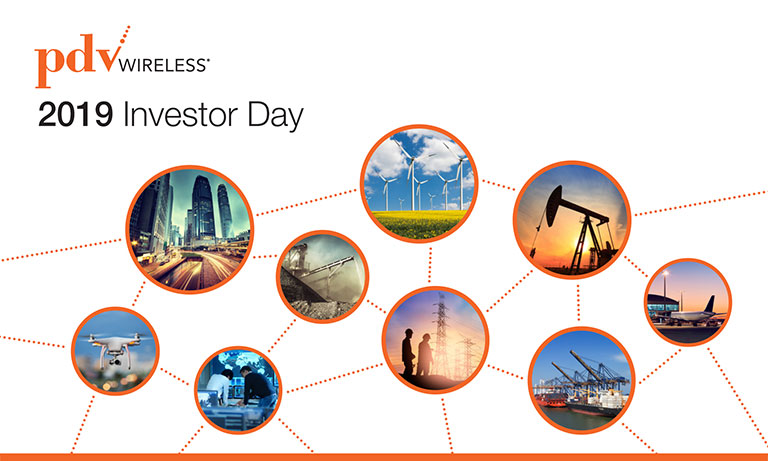 Anterix is architecting a new foundation that enables the modernization of critical infrastructure for energy, transportation, logistics and others. Help us spread the word.