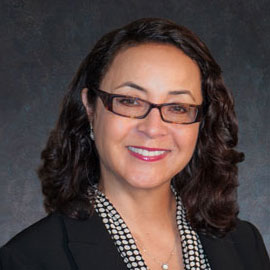 Lead Independent Director
Ms. McAllister has served as a member of our Board since August 2018. Ms. McAllister is currently serving as Of Counsel at the law firm Husch Blackwell, LLP. Before joining Husch Blackwell in May 2014, Ms. McAllister served as a Partner in the law firms of Williams Mullen from 2012 to 2014, Blank Rome LLP from 2010 to 2012 and LeClairRyan from 2007 to 2010. Prior to entering private practice, Ms. McAllister served for five years as the General Counsel for the United States Agency for International Development and previously served in senior positions in the U.S. House of Representatives. Ms. McAllister is a Director of Alliant Energy Corporation and the Proxy Board of Securitas Infrastructure Services, Inc.
She also served as a Director of United Rentals from 2004 to May 2018, and previously chaired the National Women's Business Center. Ms. McAllister is a member of the Council on Foreign Relations and a fellow to the National Academy of Public Administration. She has also served on the Advisory Board of the African Development Foundation and has been appointed Secretary to the Virginia State Board of Elections.
Ms. McAllister holds a Bachelor of Arts Degree from the University of Maryland and completed Graduate Studies in International Relations and earned her law degree from Howard University.