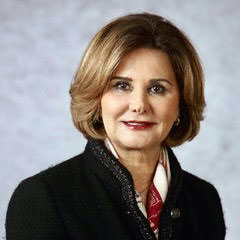 Independent Director
Ms. Yazdi joined the Anterix Board in February 2021. She currently is the President of Feasible Management Consulting, a strategy consulting firm specializing in energy, innovation, technology, and telecommunication. She is the former senior vice president of business integration and chief information officer of Edison International and Southern California Edison. She successfully oversaw business transformation initiatives across multiple companies, and technology implementation of smart meter and smart grid programs. She was also the co-chair of the EEI, CIO advisory council, leading the industry activities in cyber security, telecommunication, and privacy challenges. Prior to that, she held various roles at Hughes Electronics, and was appointed the vice president, CIO, and a member of the aerospace and defense executive committee engaged in business transformation and M&A activities.
Ms. Yazdi is a nationally recognized expert in corporate information technology and has served on the boards of multiple technology companies. She has received numerous awards including the Ellis Island Medal of Honor for her philanthropic work. Ms. Yazdi serves as a member of the board of NorthWestern Energy, where she is the chair of its compensation committee. She is also serving as an advisor to H.I.G Capital, Infosys Corporation and Energy Capital Ventures.
Ms. Yazdi holds a Master of Business Administration from the University of Southern California and a Bachelor of Science in Industrial Management from California State Polytechnic University, Pomona. Mahvash is certified by NACD as a corporate director, and governance fellow.